Jill Schools International school was founded on 9 September 2013. We started in Mandala Township of Blantyre. The reason why we started Jill Schools International school is because we wanted to make the Cambridge Curriculum affordable to all kind of learners from different backgrounds. The name of the school finds its origin in the family history of directors. Jill was one of their siblings who unfortunately passed away way too early. She was a very bright lady and she inspired all of them to reach their fullest potential.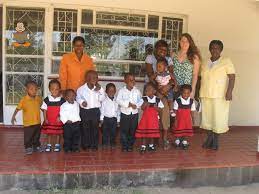 When we started in September 2013, we only had five learners. We started Kindergarten and Grade 1. In the same year the number of students started to grow. By now we have around 150 students and we are offering pre-nursery, nursery, reception and grade 1 up till grade 6. In the academic year 2018-2019 we had the first grade 6 students who sat for their Cambridge exams.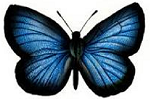 Our logo
Our logo symbolizes the growth of the students during their time at Jill Schools International school. The butterfly is standing for the transformation from the egg into lava into pupae into a butterfly.
Excepteur sint occaecat cupidatat non proident, sunt in culpa qui officia deserunt mollit anim id est laborum.
Our Motto
The motto from Jill School International is: "Your way to excellence"
Our Mission
We want to foster a love of learning to all learners so they achieve their fullest potentials. We also want to inspire them with quality education. We provide inclusive and equitable professional and conducive earning environment to students across diverse financial backgrounds.
Our Vision
Jill Schools International school is committed to developing young people who demonstrate integrity, responsibility and optimism in their daily lives. JSI Primary helps to develop students by providing good quality education, guided by the Cambridge curriculum. This also means that during school times the spoken language is English. At JSI Primary there is space for every child to learn in its own way. JSI Primary will be engaged in helping to create bright futures for all of her students. When your child is leaving JSI Primary it has a solid base for the rest of its school and work career.
The coming years we will keep improving the school to become one of the best choices for both, students and parents in Malawi.